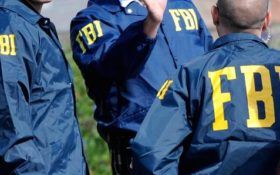 Judge Shuts Down FBI-Trump Case
Psalm 141:10: "Let the wicked fall into their own nets, whilst that I withal escape."
Robin Bullock - Isaiah 63 - FBI Raid on Mar-a-Lago
FBI's raid of Mar-a-Lago blows up in its face
Eric Trump: His response to the FBI raid on Mar-a-Lago
Psalm 9:15-17: "The heathen are sunk down in the pit that they made: in the net which they hid is their own foot taken. The LORD is known by the judgment which he executeth: the wicked is snared in the work of his own hands. Higgaion. Selah. The wicked shall be turned into hell, and all the nations that forget God."